Consider every possibilities and different places
Call (+351) 939 667 800. It's free.
We offer you the support you need to make the best decision.
Assessment of the needs of the elderly
Activities that the elderly needs help
Health Problems
Admission Date
Value that the family could pay
Preference Area
Independent tips and advices
The importance of certain issues
The diference between the options available
Pros and cons of each solution
Contributions and social supports
Selection and reserach of equipments
Guidance on the first steps to take
Rate visited institutions
Confirme charged values
Confirme offered services
Check License
Keep the availability
Support throughout the process
We listen to your biggest concerns
We share our extensive knowlodge
We discusse the difficulties of the process
We look for alternative solutions
We celebrate the resolution of the process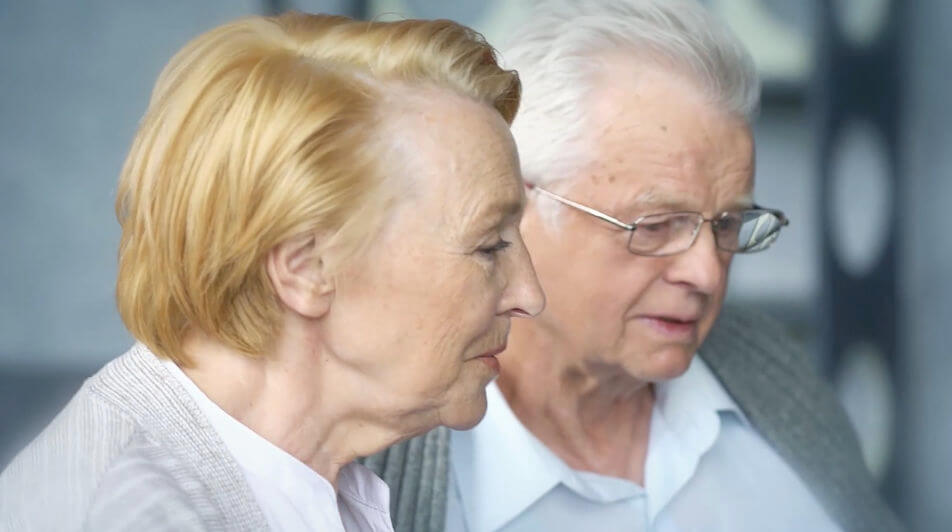 Live the experience of the other families
Não há palavras para agradecer o cuidado que tiveram na ajuda da escolha do lar para os meus pais!
Mais uma vez agradeço a ajuda da linha de apoio Lares Online, que foi preciosa e que nos levou a encontrar rapidamente o local perfeito para os nossos pais idosos. Com todos os requisitos que pretendemos: localização, preço, instalações e serviços. Dou os parabéns pelo serviço que prestam. Não há palavras para agradecer o cuidado, o carinho, o profissionalismo que tiveram na ajuda da escolha do lar, numa fase de vida de grande fragilidade emocional. Bem hajam!
Apoio incondicional e incansável na procura de casa de repouso para o meu pai!
Dirijo estas palavras à linha de apoio Lares Online, para agradecer a forma incansável e disponível com que tratou este assunto tão sensível que foi a escolha de uma casa de repouso para instalar o meu pai. Estamos numa fase de habituação e conhecimento do lar, mas à parte disso sei que, se surgir alguma alteração, posso contar convosco incondicionalmente. Um grande abraço e muito obrigada de coração!
How does it works?
Search freely...
In the comfort of your home. We have the best information about the social answers more looked to the elderly.
Get free help.
We have a specialized team at your service, ready to answer all your questions and give you the support you need at this difficult time.
And, find the right solution!
Find easily an immediate solution, straight to the needs and expectations of your elderly relative, whom you love!
Recommended Services and Equipments
Registered users share their experience and recommend the best services and equipment for the elderly.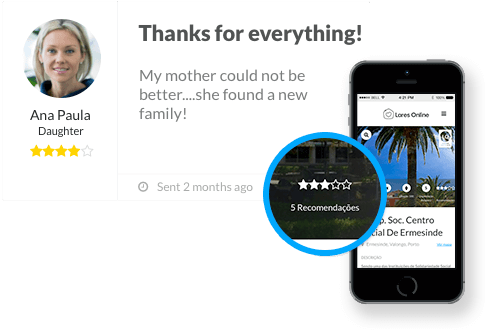 Proven Licensed Equipments
It's your choice! Not all equipments are licensed by the Social Security. The ones that are, are identified! The others, are don't.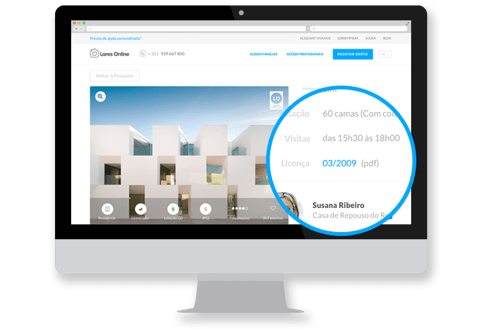 Certified Professional Images
With this certification, we can ensure that the images you are seeing, is exactly what you will find when visiting the place.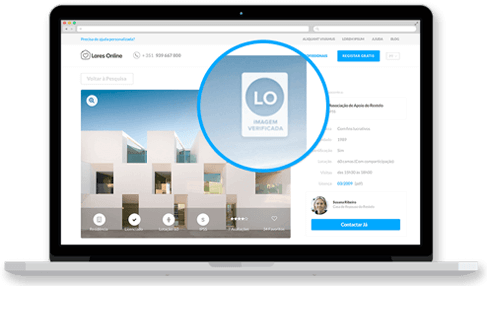 Equipments that may be of interest to you
Algueirão-Mem Martins, Sintra, Lisboa
Retirement Homes

L

Lucrative
União das freguesias de Braga (São José de São Lázaro e São João do Souto), Braga, Braga
Retirement Homes

S

Non-Profit
Mina de Água, Amadora, Lisboa
Retirement Homes

L

Lucrative